Multidisciplinary Team
Multidisciplinary or team care brings together a group of specialist doctors with appropriate skills to propose your treatment and care options. They develop the best care plan for you together, rather than each specialist seeing you individually to give their opinion. The team considers all of your medical, physical and supportive care needs, along with other factors that may affect you.
One-stop Professional Medical Service
MDT is an all-in-one platform including body check, specialised physician referral, surgery, post-surgery follow up and rehabilitation exercise etc.
It also reduced the traveling and waiting time for meeting different doctors, strive for the best timing for treatment.
Continuous Monitoring of Treatment Effects
Systematic monitoring of treatment effects by getting involved during different state of the treatment process.
Cooperation among medical professionals, minimizing duplicated medical testing.
Designing the Best Medical Treatment
Our professional medical team will design a tailor made treatment for each patient.
MDT also allows a more flexible communication and unified treatment direction.
Follow Up Service
MDT provide follow up service and rehabilitation checking.
Prevention is better than cure, we also provide health management service.
Design the best solution depending on patient condition
Based on the condition of each patient, different specialist and medical professionals will take part in the MDT, in order to maximize patient benefits.
Understand patient condition in different aspects,
such as physical, psychological and emotional reaction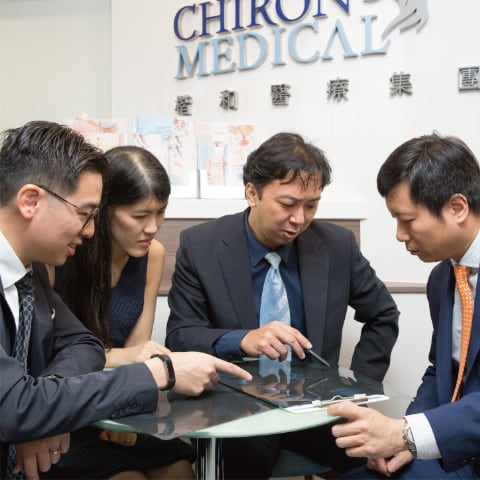 Minimize the traveling and waiting time for meeting different doctors
Every medical partners understand the care plan of patient, receiving unified and accurate information
Opportunities of understanding the latest clinical testing and research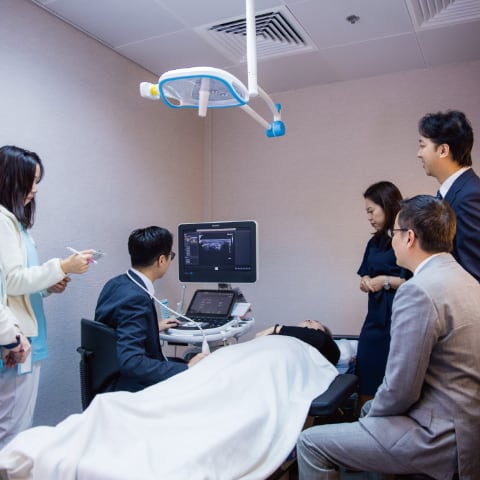 Cooperation among medical professionals, minimizing duplicated testing